REWARDS MEMBERS - FRIENDS WITH BENEFITS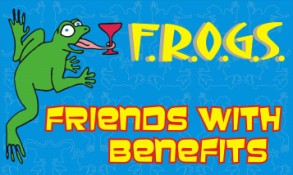 Already a Rewards Member?



Newbie?
Jump into FRIENDS WITH BENEFITS below.
Our Friends with Benefits REWARD CARD is two cards combined
First, it acts as a gift card for you.
Second, it gives you the power to reward yourself.
We reward you with for every dollar you spend. You hit the target $$ amount and you reap the benefits $$
You SPEND $150        You EARN $10 on your card credit
Save up your $$ or use it as a gift card (gratuity NOT included) 
And of course there will be : 
$ Mystery BONUS Days
$ Birthday Bonus 
Terms of service are on the back of each card .
We reserve the right to change/cancel program at any time.
Have fun